Hi,


I'm Janez Gorec.

If you have been looking for reliable metal clamps of long-duration and for repeated use even those made to order then we might have the perfect solution for you.

Over 2.500.000 millions of clamps manufactured from
galvanized steel sheet metal and
stainless steel
have been developed over the last 25 years and used by thousands of delighted users...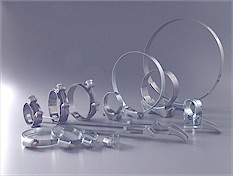 ...for separate connection of rubber, plastic, armed and other sorts of flexible hoses...
...as well as standard clamps for higher pressures...

...clamps for connections of Hardy's Hinges, break hose clamps...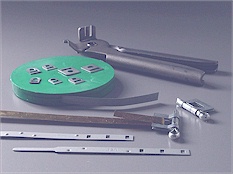 ... universal ribbon or gasket clamps.
Of course these special purpose pliers are indispensable at gasket clamps cutting and/or binding.
Could it be that you are an automobile repairperson ?
Do you work as a car maintainer ?
No matter which part of Europe you live I have a good news for you:
Exhaust clamps type OIC-C, OIC-U, OIC-V, OIC-K or OIC-E can be used with almost any type of car or OPEL and DAEWO exhaust pots.
Their main characteristic is the same - they are all made from galvanized steel sheet metal and stainless steel.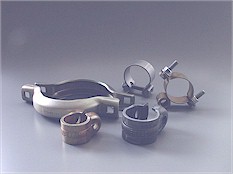 Looking for sets made to order ?
Then please don't hesitate...
Just contact us via email at janez.gorec@gaj-sp.si or please click here to fill out the appropriate form
or give us a call...
...and when you deliver us a scatch the task will be even easier.
Now, to know more about the clamps characteristics please choose from the list below:
But when you are already certain which type of clamps you need, then please just contact us at +386 1 568 38 11 (Cell phone +386 31 693 501) or please click here and fill out the form !
It takes less than a minute...
...so don't wait and join thousands of Gaj clamps users today !
To your success,
Janez Gorec

Gaj Clamps & Accessories
Tesovnikova 28
1113 Ljubljana,
Slovenia
P.S.:
All of our clamps are delivered and safety packaging so you are guaranteed to get them and a perfect condition.